Olivia joined Gary, Linda and "Big Boy" Moose on Saturday, September 16, 2000.
The day after Olivia's birth, we introduced her to the game of football. Olivia joined us in the hospital room, in watching the Cleveland Browns beat the Pittsburgh Steelers at home, 23-20. Soon, Olivia would find out we were season ticket holders and she would embrace the game of "feetball."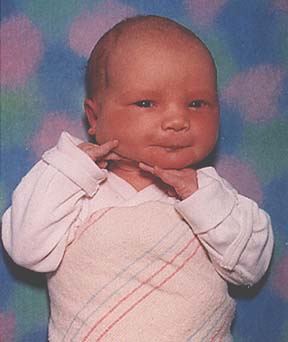 Moose was Olivia's "best buddy" throughout her life. Moose came to live with us in May 1997 when he was only 8 weeks old, so he would now have to explain to Olivia how we needed to be trained and what she needed to do in order for that to happen.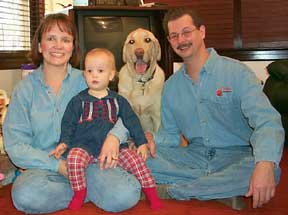 Moose Crossed the Rainbow Bridge, October 29, 2010