November 2003
As of Thanksgiving, 2003, we started a new tradition. We lit a beautiful Candelabra in memory of Olivia. As we call it, Candles for Olivia. There are 5 candles and each candle will always be lit for a very special memory of Olivia:
1) For Olivia's Pure Sweetness and Innocence,
2) For all the Joy and Happiness Olivia brought into our lives,
3) For all the Wonderful Memories we will cherish the rest of our lives,
4) For giving us all the Sunshine and Rainbows, and
5) For Olivia's Endless and Unconditional Love. So, Olivia's light will always shine with us.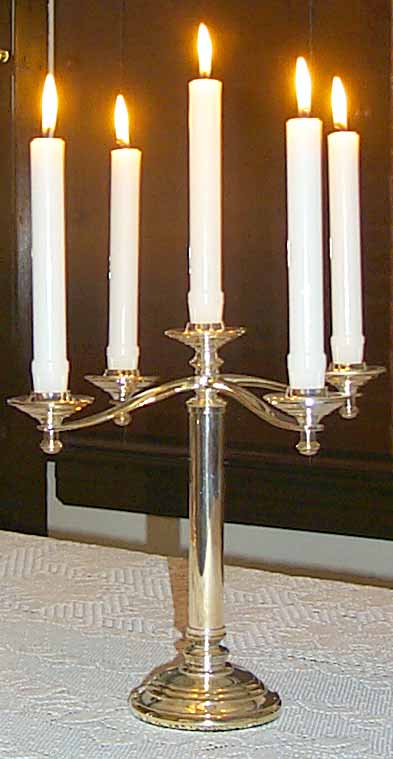 When you visit our home, you will always see at least one candle burning to remind us of all the love, joy and happiness Olivia gave us and we were able to give in return. Just know Olivia's light always shines bright for us; know that we are blessed with wonderful memories and visuals of a happy, loving, smart little Angel, who wore out her red sneakers while running, who lived life to the fullest and enjoyed every moment of it.
Olivia Augustus Spiros
Blessed Parents,
Gary and Linda (and, Moose, of course)